Ministries
Contact: Ken Ida - 561-798-5661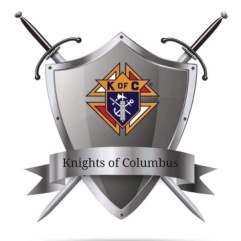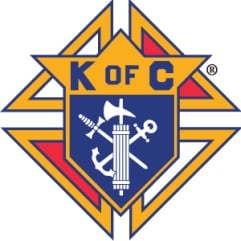 KNIGHTS OF COLUMBUS
OUR LADY QUEEN OF THE APOSTLES
COUNCIL 12376
The Knights of Columbus was founded in 1882 by a 29 year old priest, Father Michael J. McGivney, to help Catholics that could not get jobs or insurance because of their faith. The founding question was: "How can we protect Catholic Families" and from that humble beginning the Knights of Columbus was born as a Fraternal Organization. Now, 138 years later, the Knights membership is over 2 million strong in over 14,000 councils throughout the world and over 17 countries. Last year the Knights of Columbus donated over $177 million dollars and over 75 million service hours to charities. Presently it also has over $100 billion of life insurance in force. Saint Pope John Paul II called the Knights "The Right Arm of the Catholic Church"
As Knights, we practice the principles of Charity, Unity, Fraternity, and Patriotism to guide us in all we do. Our Lady Queen of the Apostles Council is 258 members strong and last calendar year we were able to donate over $35,000 and 22,000 service hours to charity as the result of our fundraising activities such as Spaghetti Dinners, Lenten Fish Fry, and Golf Tournaments to name a few. Our donations include our parish, both monetarily and with service projects to repair and beautify it, we are involved in many parish ministries such as lecturers, extraordinary ministers of the Eucharist, ushers, and many others.
Some of the other charities to which we donate our resources include the ultrasound initiative, pregnancy care support, Special Olympics, food for families, Keep Christ in Christmas, people with disabilities drive (Tootsie Roll), helping the homeless, seminarian support, scholarships, etc. to name a few. We do all this while strengthening our faith and spirituality by attending retreats, hours of adoration, Novena for the Unborn, Rosaries, family prayer, and every other available opportunity presented to us. We are guided not only by our belief in God and the Catholic Church but by our belief in each other, in ourselves, and in what we can do in Unity and Fraternity.
We also join forces with other Councils to accomplish a worthwhile cause. A good example was last year when we organized our Palm Beach Laps for Life to provide an ultrasound machine and large screen television to Miracle House to help mothers at risk of abortion to see and hear the life within them. Our motto was "An Image, a Heartbeat, a Life Worth Saving". We did all that we could within our power to raise the funds necessary for the purchase of the ultrasound machine, such as on-line giving, asking for donations from local businesses, pulpit exhortations, and many more but we found ourselves a little short of the goal. It was then that our brothers from Msgr. Jerome Reddy Council 6569 heard about our effort and in stepped to help us made the difference necessary to accomplish our goal with generous donations. This is the principle of Unity in Action; together we can accomplish a lot more.
We hold two meetings each month. The first one, the Officers Meeting, open to all Council Members in good standing, which is presently held in the Church's Celebration Hall located at the rear of the Church on the second Monday of each month at 7:30pm. The second one, the Regular Business Meeting open to any Degreed Knight in good standing, is held on the fourth Monday of each month to start promptly at 7:30pm. It too is held at the Church's Celebration Hall. Our website is http://www.kofc12376.com