Welcome
We are a place of worship, reflecting the ideals of sacrifice and service.
Since the parish was established in 1988, we have grown significantly. Through the generosity of Time, Talent and Treasure of our parishioners, our beautiful new Church was dedicated on December 12, 2009. In fact, we now have more than 2,500 registered families and more than 50 ministries, programs and organizations. A true testament to the activity of our parish is reflected in the 200 students we have in our Religious Education programs and our extremely active high school and middle school youth groups.
Continue Reading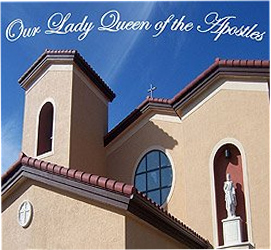 Mass
Experience God's Presence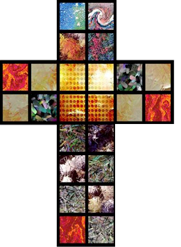 Mass Schedule
Monday through Saturday morning - 8:00am
Friday noon Mass - September through May
Saturday Vigil - 4:00pm
Saturday Spanish Mass - 6:00pm
Sunday Masses - 8:00am , 9:45am, 11:30am and 6:00pm
Confessions: Saturdays - 2:00 to 3:00pm
The Adoration Chapel is open on Monday, Wednesday and Friday from 8:30 to 4:00.
Watch Service
Amazon Smile

Latest Bulletins


View All

Register / Connect

If you are new to our parish and would like to register with us, click the button below.

If you are an existing member, but would like to update your contact information, please complete the same form.


Register / Update Online
Religious Education Registration
Registration will begin on August 1st
in the office from 9:00 am - 4:00 pm
(closed for lunch from 12:30 - 1:30 pm)
On August 1, 2 , and 3 we will also have evening registration hours from
5:00 - 7:00 pm
in Celebration Hall.
If you have any questions please call the office.
"Ask and it will be given to you, seek and you will find, knock and the door will be opened to you."
Matthew 7:7