HOLY COMMUNION
Children prepare for their First Holy Communion for two years in our PREP program,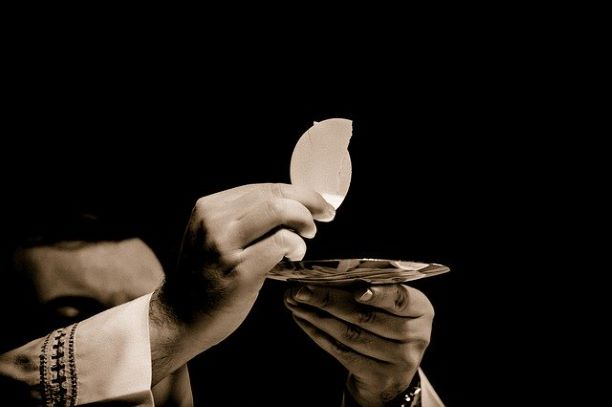 typically 1st and 2nd grade, although some children in the program are older.
This year, we will be offering religious education through distance learning supervised
by the child's parent and aided by a trained catechist.
If your child has not received First Holy Communion, please contact Dr. Christina Danko to make arrangements for religious education.
First Holy Communion is typically offered in the spring.
Holy Communion is the most central and important part of Catholicism and is offered at
every Mass for those who are in good standing with the Catholic faith.
For those who are unable to attend Mass during this pandemic, Our Lady Queen of the Apostles
offers live-streamed Masses every Sunday at 11:30. During these Masses,
we recommend that the following prayer be used to help make a Spiritual Communion:
A Prayer For Spiritual Communion
My Jesus,
I believe that you are truly present in the
Most Blessed Sacrament.
I love you above all things and I desire to possess
You within my soul.
Since I am unable at this moment to
receive You sacramentally,
come at least spiritually into my heart.
I embrace You as being already there,
and unite myself wholly to You.
Never permit me to be separate from You.
Amen